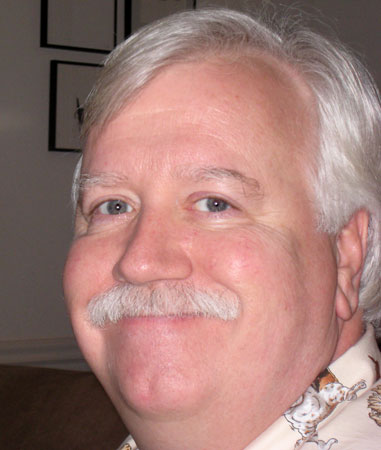 Appropriately, at the age of 14, Tom became a librarian. Some years later, he still is. His "library," however, has expanded beyond books. If he acquires two of anything, it constitutes the beginning of a collection. His collections include books (mostly science fiction), little and big bottles of Scotch whiskey (single malts, of course), laserdiscs, videotapes, Animaniacs art, books on tape (mostly comedy and science fiction) and…
Tom is an avid reader, whose favorite authors include Ron Goulart, Douglas Adams and Terry Pratchett. If you are familiar with these authors you'll know that Tom prefers the lighter science fiction writing.
After 7 years at Apple Computer, in 1994, Tom joined a small start up, Merlin Media, Inc., as a partner. There, as the Executive Producer, he and his partner, Andy Soderberg, developed, produced and managed multimedia projects, including website development and interactive CD-ROMs, for large and small businesses.
Always a writer, but sidetracked by real jobs, Tom has returned to writing by authoring a number of books and short stories—mostly Tom Swift fan fiction. Visit his author's page on Facebook to keep abreast of his latest works.
Tom has thrown together a pitiful excuse for a vanity site. If you feel like humoring his sick, delusional idea that he is in any way clever, you can go see it by clicking here. Good luck if you do!